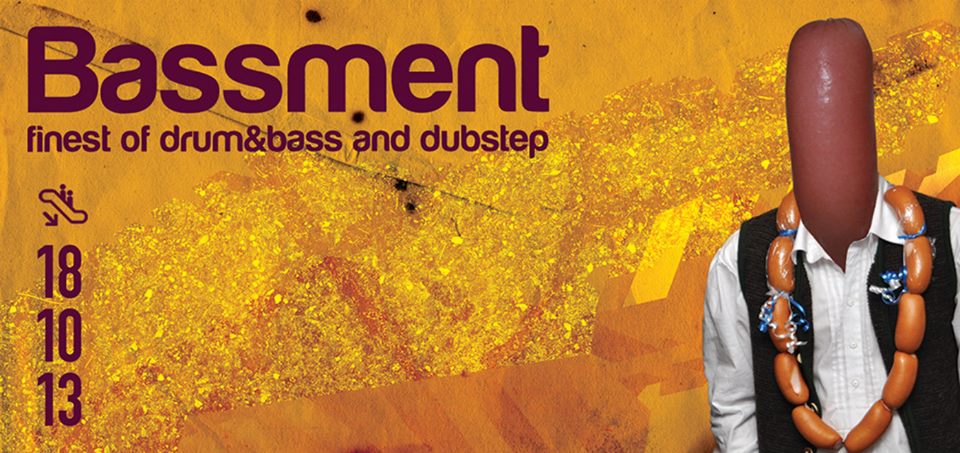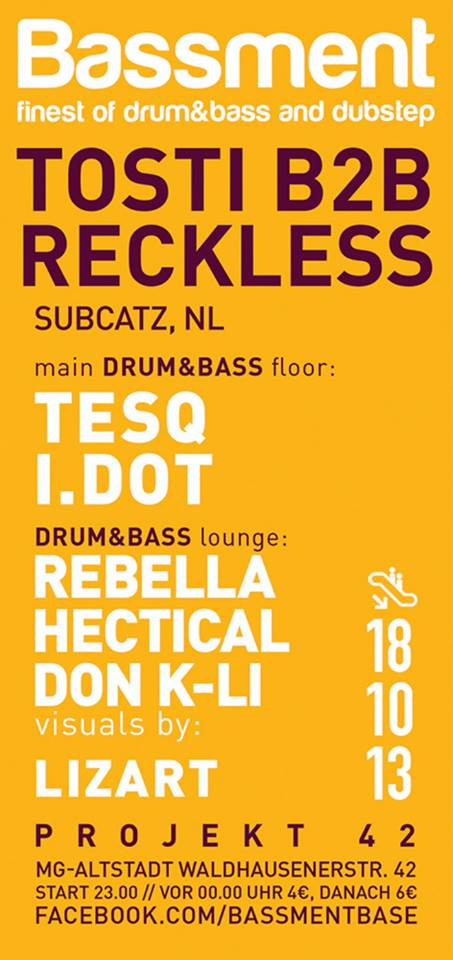 Bassment finest of drum&bass and dubstep feat. TOSTI b2b RECKLESS (Subcatz, NL)
Reckless and Tosti are both known for their diverse sound and rhythm, since they started producing around the same time back in 2009. Influenced by the older era of dubstep with names like Cluekid, Loefah and many other big names.
After 2 years of serious producing they picked up Dj'ing and started to take bookings. Now they've formed a crew with 5 other Dutch producers and Dj's called Subcatz. Representing their fellow producers and with a bag full of exclusive madness they will bring you a night full of bass and energy!
www.soundcloud.com/tostidubs
www.soundcloud.com/recklessdubstep
www.facebook.com/subcatz
www.facebook.com/bassmentmg
www.facebook.com/events/330846177060078
location: Projekt 42 (Waldhausener Str. 42, MG-Altstadt)
doors: 23:00
entry: vor 12: 4€ inkl. Welcomeshot | nach 12: 6€
pic unten: Tosti&Reckless ^^